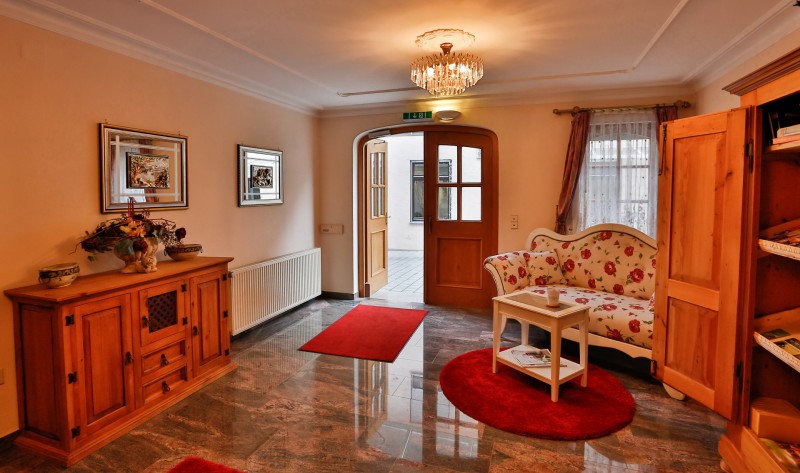 In 2021 we will celebrate the125th anniversary of the founding of Gasthof Ochsen
Since 2005, Ralph and Silke Maurer, the fifth generation of the Maurer family, have been running the traditional "Ochsen" in Breitenholz. Before that Erich and Ursula Maurer ran the popular inn for 33 years, which has now developed into a comfortable 3-star hotel with a popular restaurant.
The popular King Wilhelm II of Württemberg liked to come to the Ochsen now and then with his entourage after hunting in the Schönbuch Forest.
While there used to be 3 other inns in Ammerbuch-Breitenholz, the Sun, the Crown and the Lamb, in addition to the  Gasthof Ochsen, the only one to remain is the Ochsen. It has become very popular with locals and hotel guests alike for its delicious Swabian dishes and seasonal speciality-weeks. Ralph Maurer is a trained chef and gained valuable experience in renowned establishments in Besenfeld, Karlsruhe and Baden-Baden before taking over as Head Chef. His wife Silke trained as a manager at the reknowned Hotel Engel in Obertal/Black Forest; she is responsible for the reception area and service.
If Gasthof Ochsen's restaurant rooms today look younger than over 100 years, there is a simple reason for this: the original building was demolished in 1986 and rebuilt as a guest house. Today's Ochsen used to be a barn and was also rebuilt in 1975 in its present form. The interior has been continuously renovated to this day in order to offer guests contemporary comfort.